Looking Back Geneseo
compiled by Linda Flatt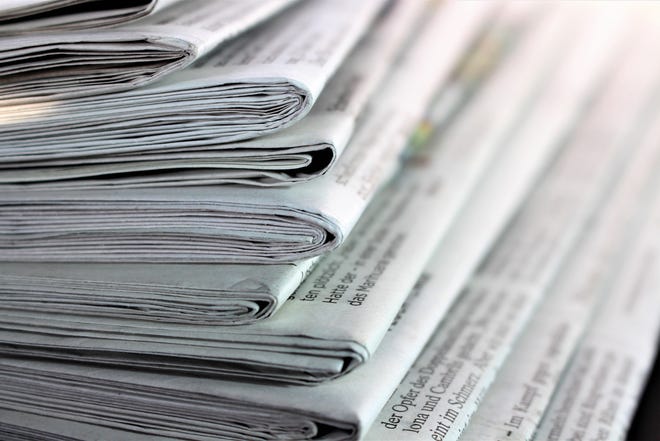 15 Years Ago
July 28, 2006
The Geneseo Food Pantry is "very, very blessed" said executive director Nancy Noord. Community members frequently give clothing, food, money and other supplies to the food pantry for distribution to those in need. But some donations must be thrown away because of how they were donated.
A plaque commemorating the 100th anniversary of Geneseo's Maple City Band recently was mounted at the bandshell in the city park. The plaque was presented to the band by the City on July 4. Those involved were Rich Stodd, MCB director; Pat Eberhardt, Mayor; Arnold Taube, MCB president; and Keith Kennett, park board.
25 Years Ago
July 26, 1996
A total of $9,915,000 in tax-free municipal bonds for the Geneseo School District are going on sale this week to strong demand, according to Tim Eklund of A.G.Edwards which is the broker for the bonds.
The city's park department is seeking input from representatives from baseball and soccer leagues to determine whether they are satisfied with services received and what their long-range plans are, according to park board chairwoman Susan Philhower.
50 Years Ago
July 22, 1971
George Pinks, operator of Pinks Bus Service received one of the coveted "Golden Merit Awards" at the annual convention of the National Association of School Bus - Contract - Operators at Portland, Oregon, July 16.
Donald Meier was elected president of the Geneseo High School Alumni Association during its 100th anniversary session Saturday evening at The Deck dinner rooms. John R. "Pete" Raschke was chosen vice president.
100 Years Ago
July 22, 1921
Leslie Smith, who has nine orchards leased, has begun the harvesting of the apples therefrom. This past week he shipped a carload of Yellow Transparency apples to Herman Fisher & Co. of Chicago. It is a new things to be able to say that apples of high grade are going forth to market from Geneseo.
For sale – a lot with small building, located 1 ½ blocks from Geneseo hotel. If you are looking for a good location, call within a few days W.R.Reherd's office.